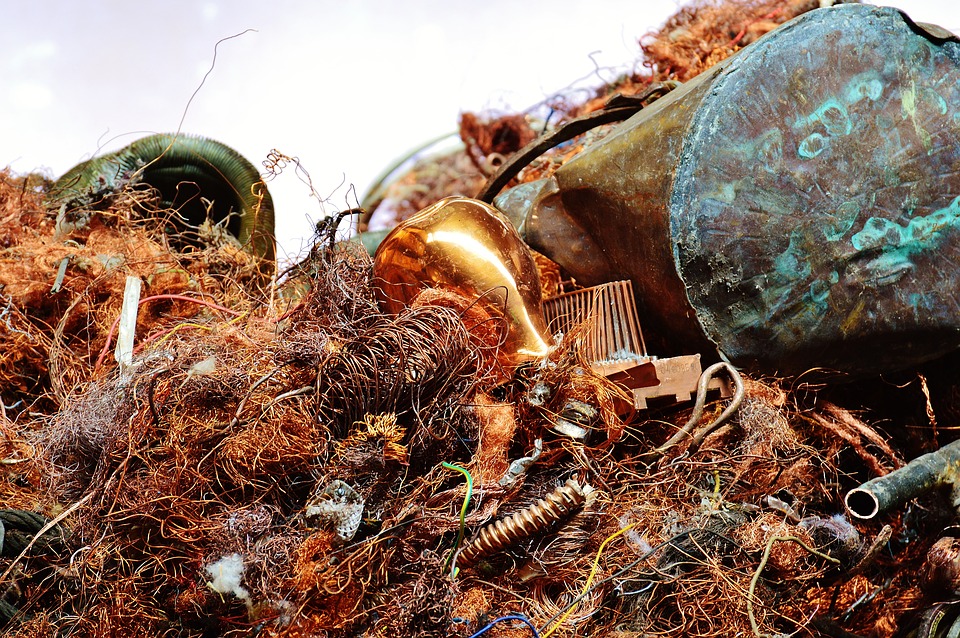 If you are thinking about getting involved in the scrap metal business there are some basic guidelines you may want to follow in order to maximize your profitability and time. Every scrap yard is different in how they process material, however if you follow the suggestions outline below you are setting yourself up for a successful trip to the scrap yard.
Material Prep
Please understand that the more work the scrap yard has to do, the less they will probably pay you. You will want to separate all of your materials and have it sorted before you arrive at the yard. Whether you are scrapping engine components, or wires, you will want to take the time to separate and engine parts that may be made of different material. You will want to strip all copper wire before bringing it in, as it will have more value if it's no still encased in rubber.
Know your metals
Take the time to research and know what metals you have before bringing them to a scrap yard. If you can't tell the difference between brass and bronze, find out before you sell it. A scrap yard will pay different amounts depending on the metal product that's being scrapped and you want to make sure you are getting the true value for the product you bring in.
Be mindful of your reputation
Unfortunately many people whom choose to scrap metal can have bad reputations. The reason being is that they steal their product and try to sell it for a profit. Don't be one of these people. Never steal any product and develop a relationship with your local scrap yard. After awhile they will get to know and trust you and will look forward to doing business with you as a result.
Research Pricing
If you want to know how much you should expect, call the scrap yard first and confirm that they are accepting scrap metal and ask what they are paying per pound on the metal types you have. Prices can vary daily depending on the volatility of the market, so check first and be prepared!
Have a reliable source
You will want to have a reliable source for your scrap metal, whether you work in construction or at a garbage dump, make sure you are acquiring your scrap metal legally. Gathering the products can be a lot of work but it's not worth going to jail for. Never steal copper or any metal product; it will only get you in trouble.
Shop around
Don't be afraid to call several scrap yards in your area to see what they are paying for certain metals. If you are gathering large volumes of products; for example, thousands of pounds, a ten cent difference can amount to several hundred dollars more in your pocket. Be sure to rate shop before you go through the trouble of bringing all your metal to a scrap yard. For all the work you've put in, you want to make sure you get as much back as possible.