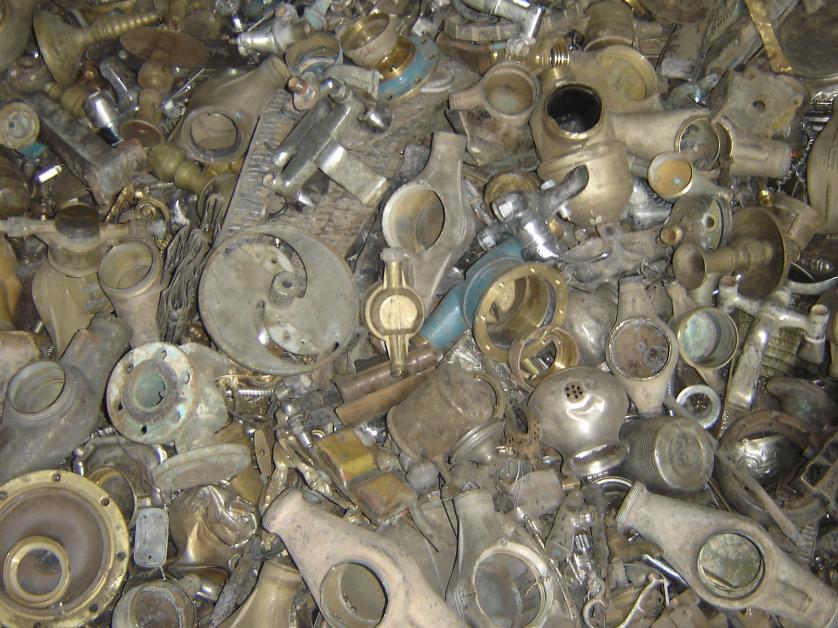 Are you looking to sell brass in the Howard Beach or Woodhaven Blvd area in New York? We are the best brass buying scrap yard in the area! We offer the best brass prices in the area and will be more than happy to weigh and buy your brass from you today.
We will weigh your metal and tell you the brass per pound price. The price of brass fluctuates like other metals depending on the market and we will be sure to offer you a good deal on your raw brass product. You can even sell used brass casings to us for top dollar! Stop by and let us give you a quote on how much we can pay you for your spare brass. If you plan to sell your brass casings for scrap, be sure to call us first as laws vary from state to state in reference to brass casing sales. Also, be sure not to mix any brass casings with other brass material you intend to sell. Keep it separate.
If you aren't sure if your metal is brass, it's usually a yellowish color and is a combination of copper and zinc. It's a very heavy metal and is typically used in keys, door knobs, and plumbing fixtures. Feel free to bring your metal by our scrap yard for an assessment as to the metal type, quality, and if it's brass; a brass scrap price we are willing to pay.
The price of scrap brass varies across the country. If you are curious as to what the value is, feel free to give us a call and we can tell you what we are currently paying. Or you can stop by with your brass, let us weigh it and we can tell you the value right then and there!
If you are looking to sell brass for cash or any other metal for cash, stop by our scrap yard as soon as possible. We will weigh your metal, give you a price, and buy it for cash immediately! We pay by the pound and are waiting to help you with your metal selling needs.
Many scrap yards will try to pay you unfair prices for your copper, brass, aluminum, steel or iron. Here we are always fair and give you the best bang for buck of any scrap yard in the area. If you are in the Queens New York area, stop by our operation to see what we are talking about.
Don't waste any of those valuable metals when renovating your home! If you work for a construction company, be sure to recoup your demolition losses by selling your scrap metal. Let us be your go-to source for scrap metal needs and utilize our expertise as another avenue of cashflow.
Visit our scrap yard or call us today to learn more about our process and how we can help. Our hours of operation vary and we strive to be as available as possible. Call us or stop by today!