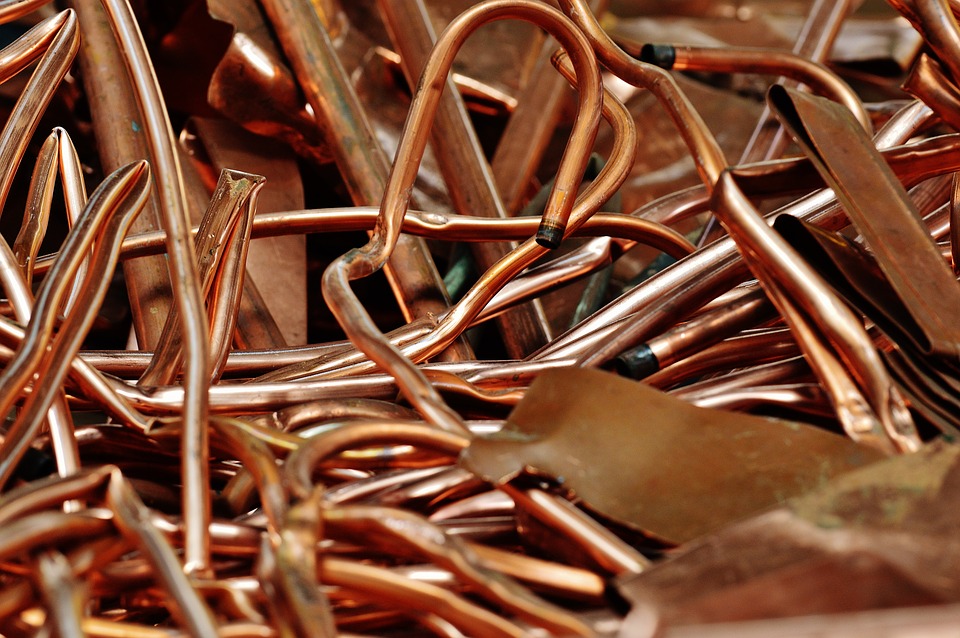 Roofing copper sheet is commonly referred to as roofing copper. This sheet is certified to the ASTM B370 specifications. These are the standard specifications for copper sheet and strip for building construction. Roofing copper is 99% pure copper and is available in six tempers designated by the ASTM B370. Tempers deal with the overall hardness and malleability of the copper.
If you are located in the Ozone Park or Howard Beach area and are looking to sell roofing copper, our scrap yard can help. We purchase all metals, in conjunction with roofing copper and predominantly service the Queens, New York area.
Many construction or home renovation projects may require the removal of roofing copper when repairing or replacing a roof. It's best to save this copper and sell it to a local scrap yard if possible. Copper is always desired by scrap yards and due to roofing coppers purity level; it makes it an attractive metal for which recyclers to take advantage.
If you have roofing copper that has nails, screws, tar or other attachments it may not fetch the same price per pound as clean isolated roofing copper. It may be best to call your local scrap yard to see what types of roofing copper they accept and at what prices. Be sure to ask if they want the copper prepared a certain way before you bring it in for scrap. It will save you both time and make you more money.
Copper roofing has predominantly been used as roofing for cathedrals and buildings of a "stately" appearance; however it's recently gaining more popularity as roofing for office buildings, public buildings and even residential homes. Its popularity is growing due to its ease of installation, unique characteristics and the fact that most people feel copper roofs simply look good. As more homes are built with these roofs, more roofing copper will be taken down and upgraded. The old excess copper can then be scrapped at local yards like ours in Queens.
Roofing copper or regular copper are both recycled by many scrap yards including our own. We accept all metals and look forward to serving our local communities. If you've never sold roofing copper, or any scrap metal before, give us a call and we can talk you through the process and make sure you understand how everything works. When you arrive with your metal it will be a smooth transition and easy process.
We will continue to pay the best prices for any metals taken into our scrap yard. Whether it's roofing copper, steel, aluminum, brass or bronze we will give fair market value for it. Our entire staff of professionals are extremely courteous and always willing to help. Don't be afraid to scrap your roofing copper with our yard. We will provide the best experience possible and want to help you earn as much as you can from your scrapped metal products. Call us or stop by with any questions and we will look forward to helping you with your scrapping needs.